Join us for our second HAZ Creative Market at the Winter Gardens on 14th May 2022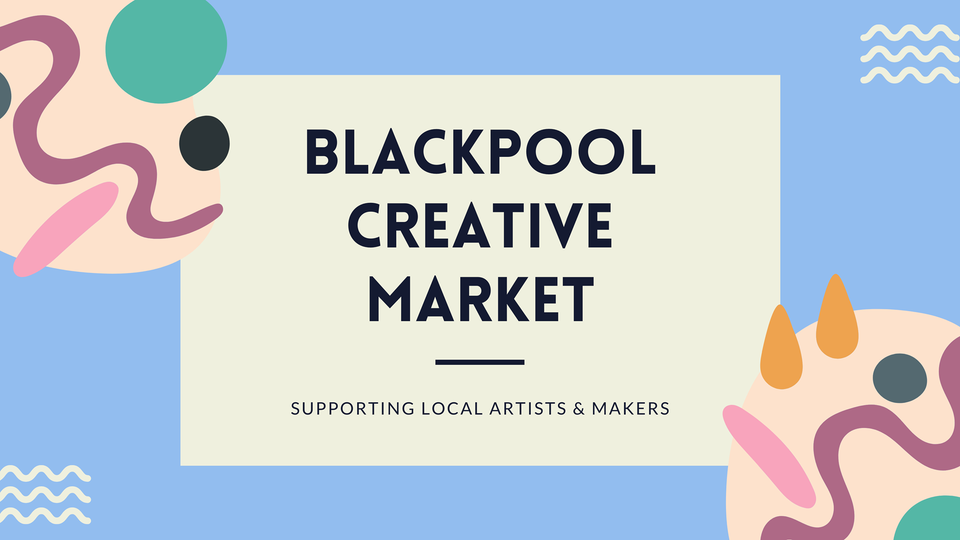 Its back again! We're looking for stallholders for our Spring Creative Market on the 14th May 2022. Because the weather in Blackpool can be a little unpredictable, we're keeping our second creative market indoors in what has to be one of the most beautiful indoor public spaces in Blackpool, The Floral Hall at Blackpool Winter Gardens. Some of you will remember we held our first market in here back in October when the weather started to turn and it was so successful that we've been invited back. We're hoping that we can move to outdoor events across the summer with more space but for now were very grateful to the venue for letting us back inside!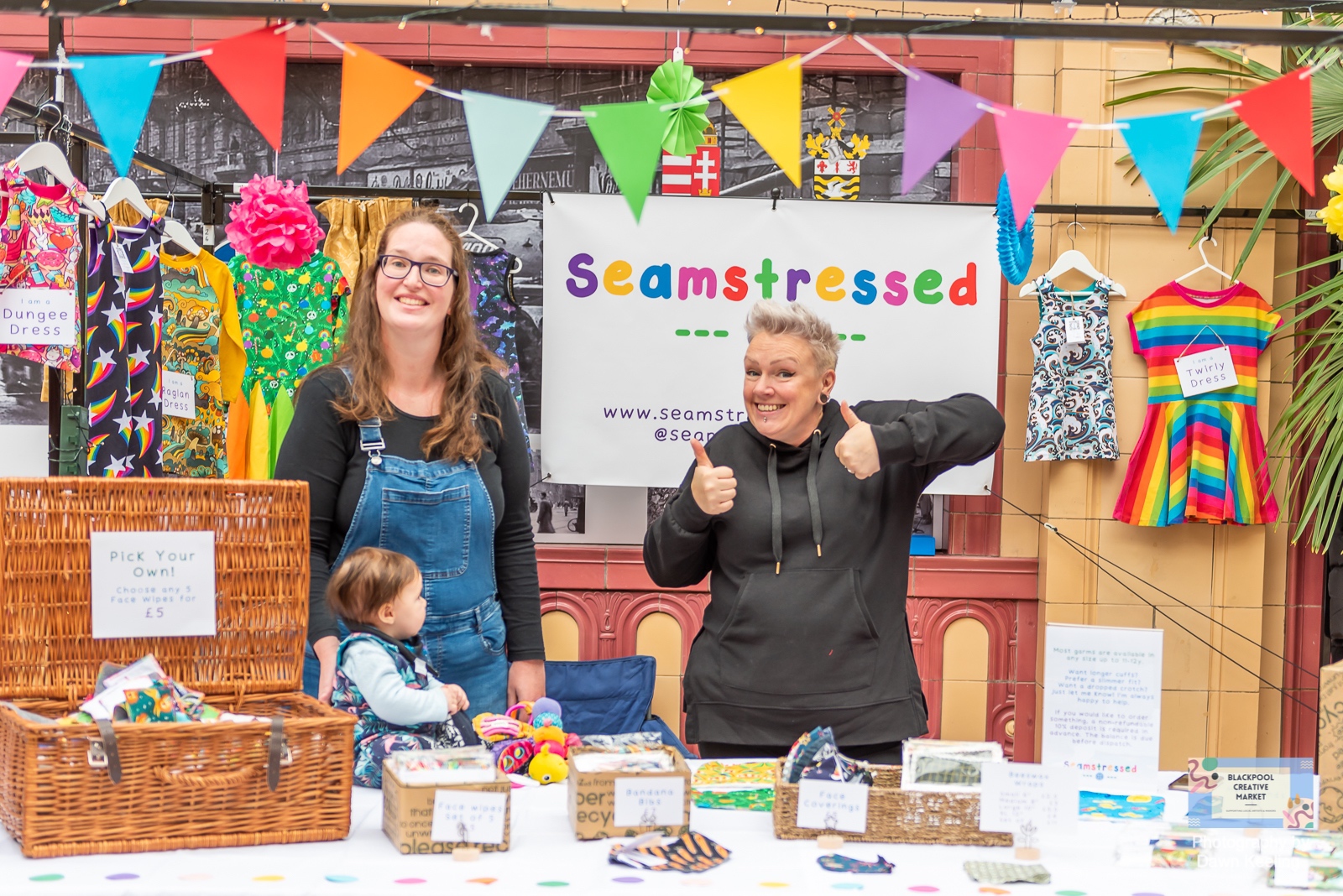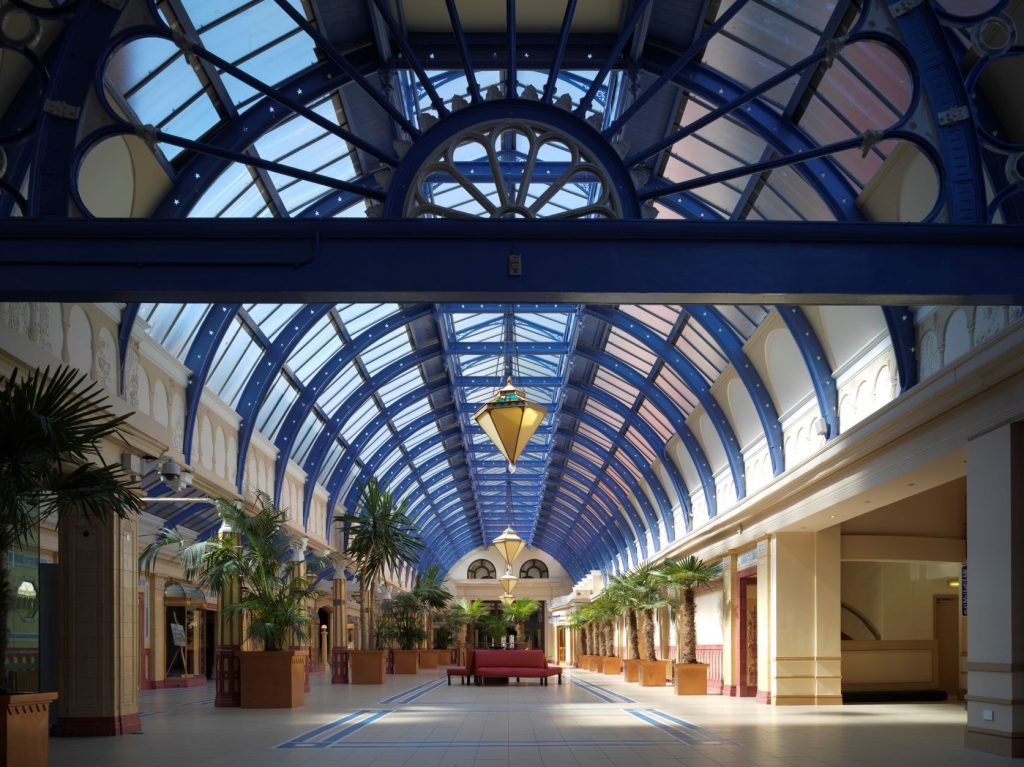 The market will be our second and will take place in the Floral Hall at Blackpool Winter Gardens. Not only is this is a unique selling opportunity in an incredible venue that's not to be missed, it's your chance to help shape the markets so that work well for local artists and makers. We're looking for Fylde Coast based stallholders with great creative talent and unique, original products.
Product Categories
Art & Photography
Craft
Clothing and Accessories
Health & Beauty
Home & Living
Food & Drink – Packaged take-away cold food (e.g. preserves, cheeses, brownies)
Jewellery
Vintage Clothing
Vintage Collectables
We will assess applications based upon the following criteria:
A professional, well-presented business – a website or social media site with good product descriptions and photographs.
Artists/makers are based on the Fylde Coast
Product quality: Products/artworks need to be finished to a high standard.
They must meet manufacturing standards and may need to be approved by Trading Standards.
Your social media presence – to show us what you do and to help us promote the event
The balance of sellers: we want to make sure that there's a good mix of sellers at the event. We are always looking for new and innovative products to be sold at the event. Some product categories, e.g. Jewellery and Food and Drink retailers can become oversubscribed, in this instance assessments will be made on their uniqueness, exclusivity and their quality. They may also be benchmarked against other applicants in the same category.
All of your products need to be your own work. With the exception of vintage, we're not looking for resellers of manufactured goods (e.g. Tropic, Body Shop at Home).
Stallholder information
Location
Floral Hall, Winter Gardens Church Street Blackpool
Opening Hours
Saturday 14th May: 10am – 5pm (set up access from 8am)
Set Up
Set-up will take place on Saturday 14 May
Sellers can arrive from 8am.
Stalls will be provided.
Stall Fees
We know that artists and makers have had a difficult two years and for our second event, we will be charging a low stall fee of £20.00, which must be paid in advance.
What's Included?
We will provide a large traditional style 3m x 1.8m market stall with a counter across the front.
You can hang signage from the front of the stall and/or use a tablecloth
You may decorate your stall as you wish.
WiFi is available but we cannot guarantee the quality of connectivity or signal.
The application process opens on FRIDAY 8th APRIL and closes at midnight on SATURDAY 30th APRIL.
The form collects your email address first, in order to provide you with a copy of your application upon submission. You will be able to edit your application up until the closing date. We will also ask you to email product and promotional photographs in support of your application: 2-3 good quality images of products and/or a photo of your stall setup (this could be at a recent event, or a test setup on your kitchen table).
After the closing date, we will review all the applications. All applicants will be contacted by Tuesday 3rd May Due to the large number of applications expected, we will be unable to offer detailed feedback. We will hold a reserve list in case of any cancellations.
Your Data
The application form asks for your contact details; you will also be asked to 'opt-in' to receive communications from Heritage Action Zone (market communications will come from Blackpool Council and/or Charabanc). Your contact details will not be shared outside of the HAZ, and will only be used to contact you regarding your application and, if successful, with updates or queries leading up to the event itself.
We will share your business name, website/social media links and product photos with selected third parties (namely local press) in order to promote the event.
All applicants' personal details will be stored securely, if your application is unsuccessful, your personal information will be deleted after the event has taken place.